Gen 2 & 3 Revised Crank bolt and washer - Part numbers: 1100A141 MR994412

If haven't heard yet; the factory bolt had issues with backing out, breaking off and ruining almost everything. including your day or worse, your trip into the back-country... But lets not even worry about that, cause there's a solution. If you check the the bolt holding your crankshaft pulley on and find it to stick out from the pulley more than an inch, it's the old unit and needs to be replaced, if it hasn't flown off yet, it's only a matter of time. Some of them only lasted 60,000 miles, some of them have lasted 160,000 miles, but eventually they all fail leaving you with a damaged crankshaft and possibly much more,
You can go to the local dealer to buy this part, part number: MR994412 and 1100A141

Do you need the bolt? Yup. Do you need the washer? Yup.
Do we sell you both in one cute little package with a sticker? Yup.

But for those of you without a local dealer, we've got you covered. We're such hardcore mitsu enthusiasts that we bought a house next to the mitsu dealer. That means we have easy access to dealer parts and we're passing that access on to you guys.
Photo of the old style on a gen 2: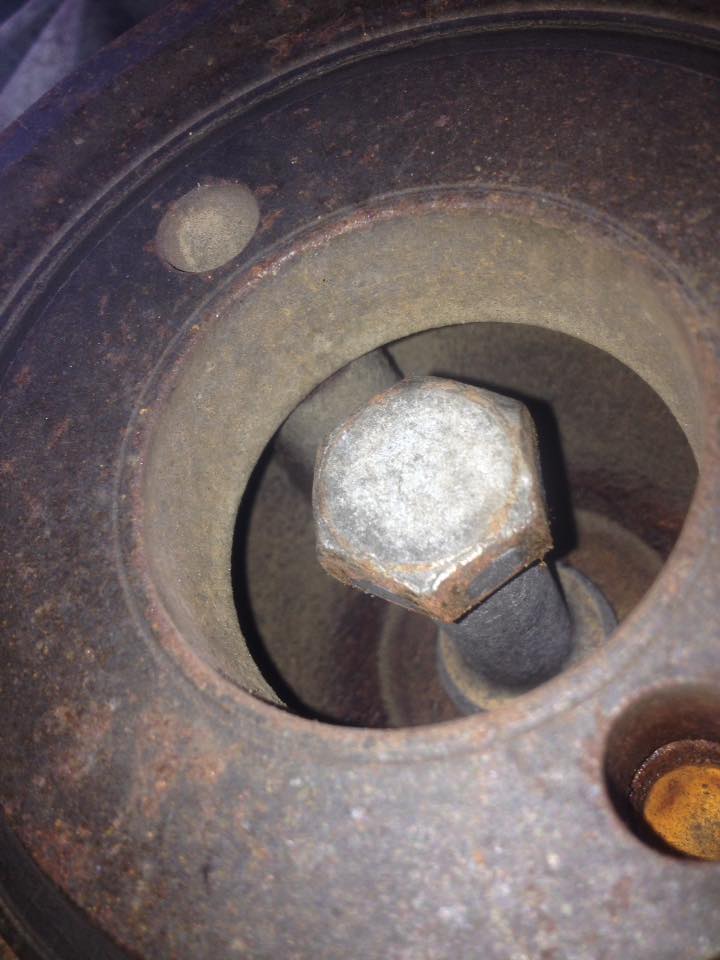 Revised Crankshaft bolt and washer kit Gen 2 & 3 Part numbers: 1100A141 MR994412
Product Code: 1100A141 MR994412 G2
Availability: 1
Tags: OEM Parts, Gen 2, Gen 2.5, Gen 3, 3.5L, 3.0L, Reliability